Vertical Leap Consulting, LLC
Update entire website to new version of Joomla (Version 1.5 to the most recent version -- 3.5x) and updated or replaced all extensions. Added CSS3 animations and customization of template as well as enhanced articles with testimonial sliders. Updated the forms and download security for e-books.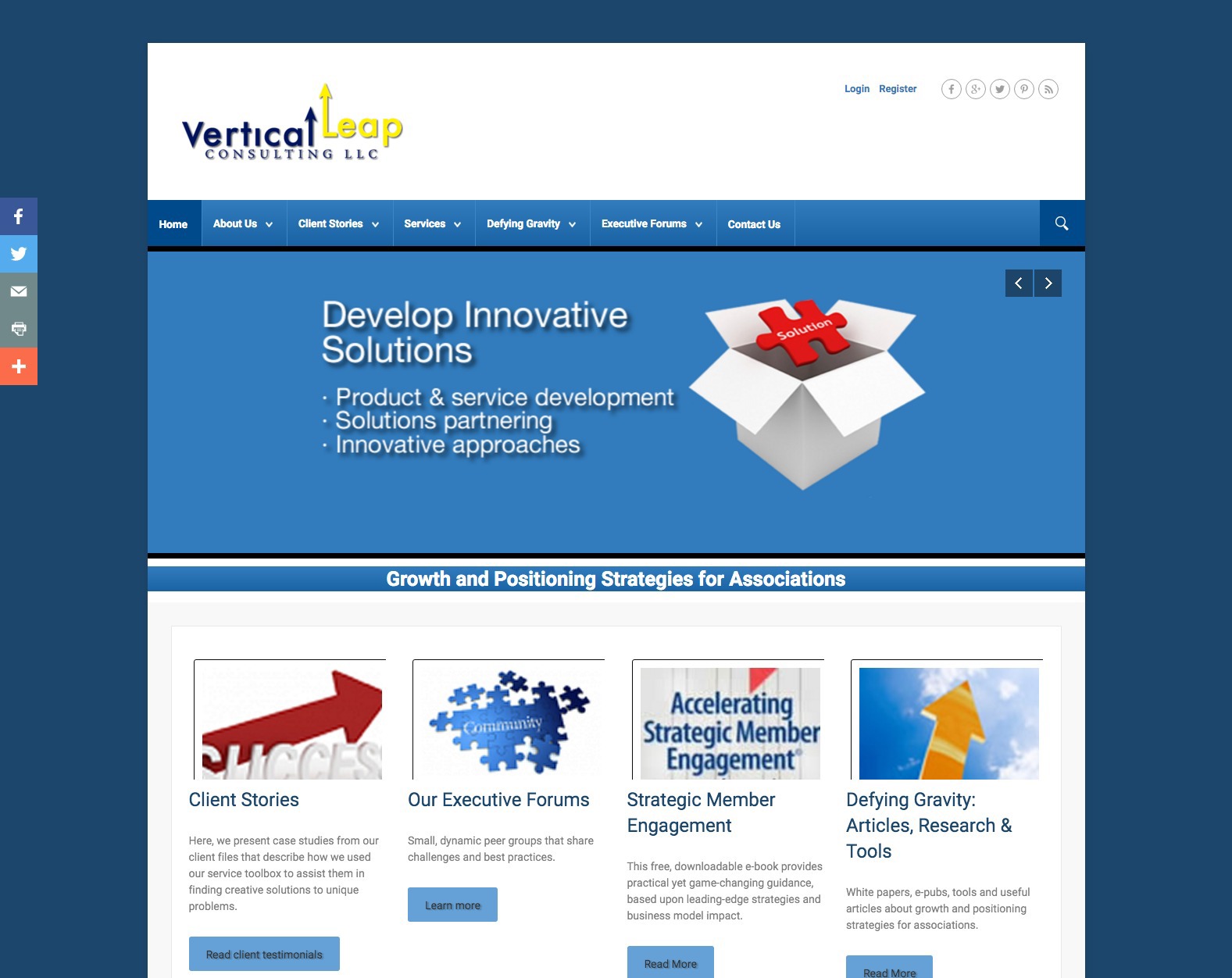 Updated complete website for new version of Joomla and replaced outmoded extensions. Customized template and added CSS3 animations as well as updated testimonial activities and E-Book marketing.