Blazing Wisdom Institute
Upgrade website to latest Joomla OS and replace outmoded and outdated extensions. Review every article for outdated extensions, build a calendar from over 200 articles and reorganize the site.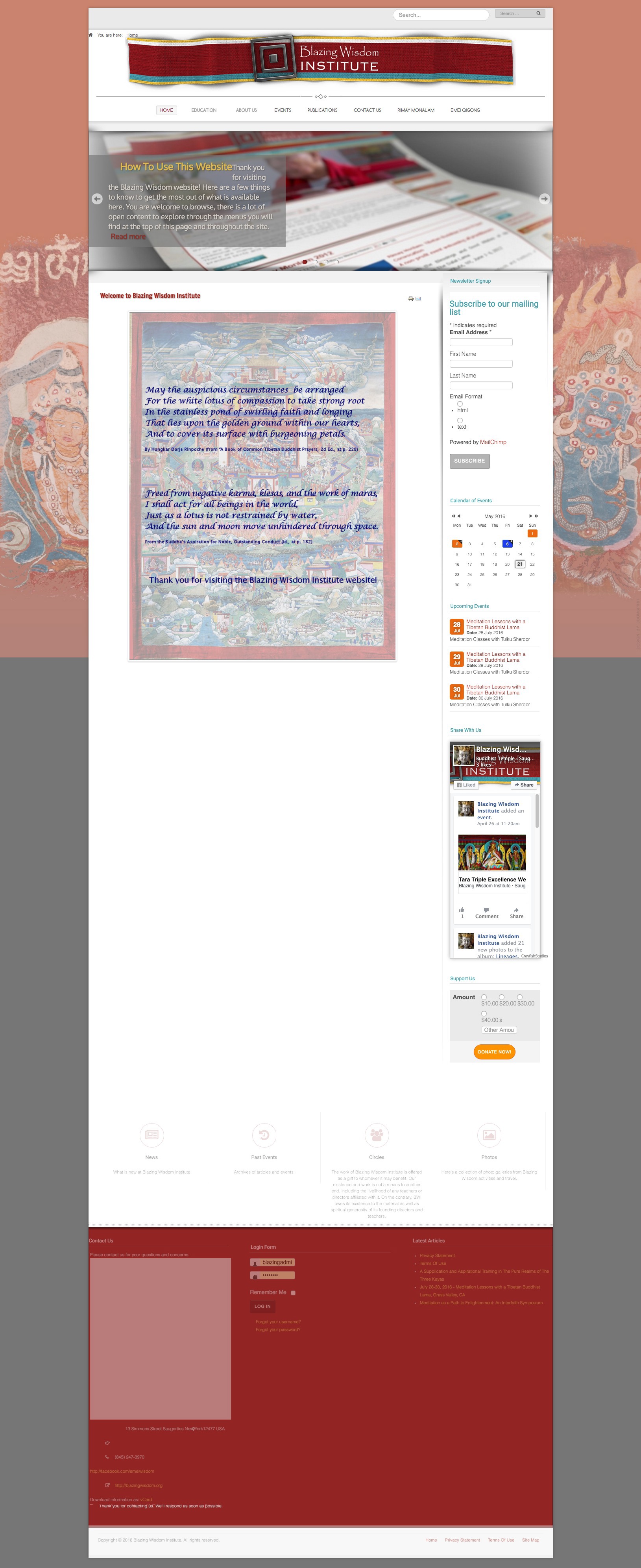 First Version with bottom information added.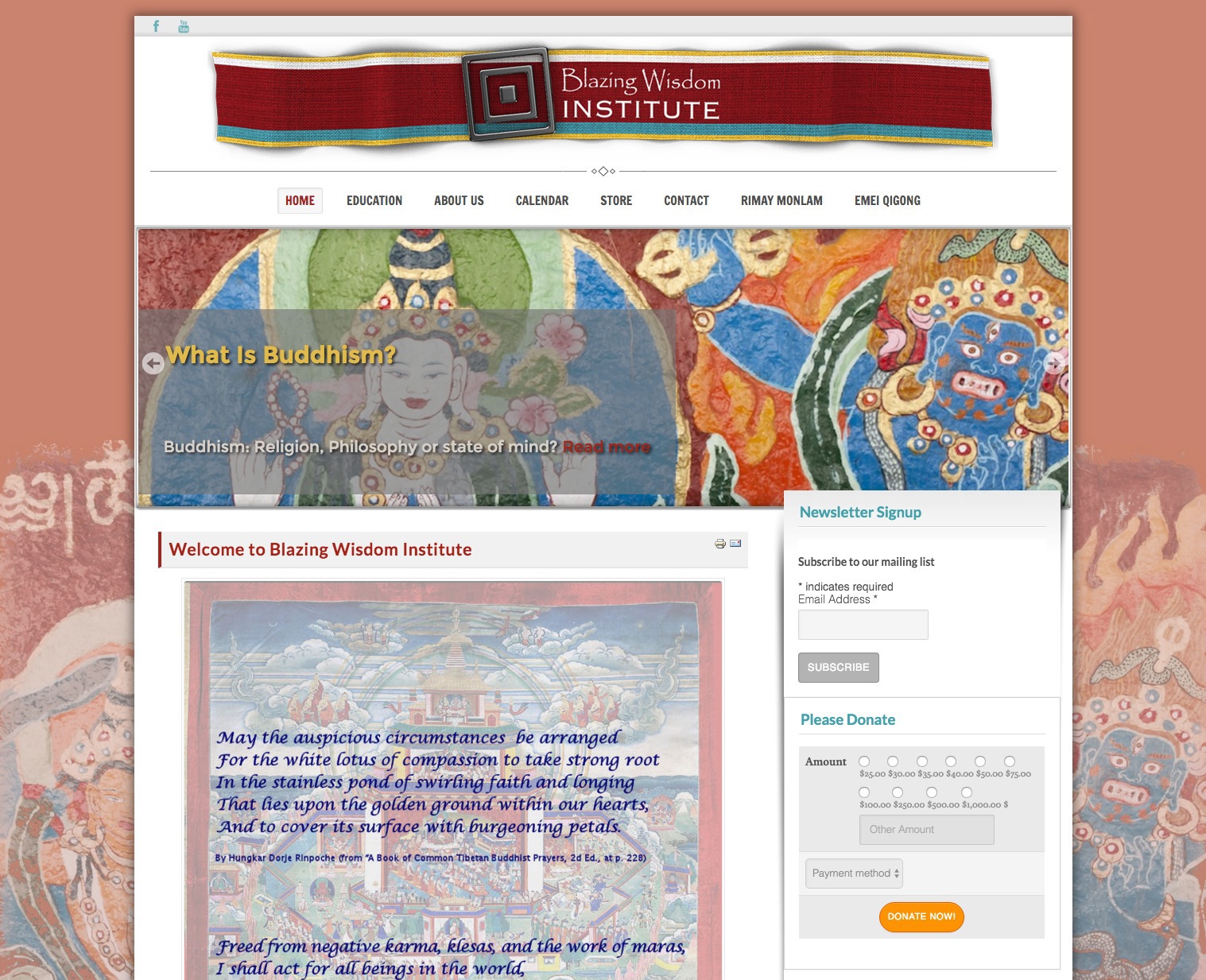 Final Version - as per the client's wishes the bottom was removed and the front image was put back.